How Do You Manage Your Explosives Inventory?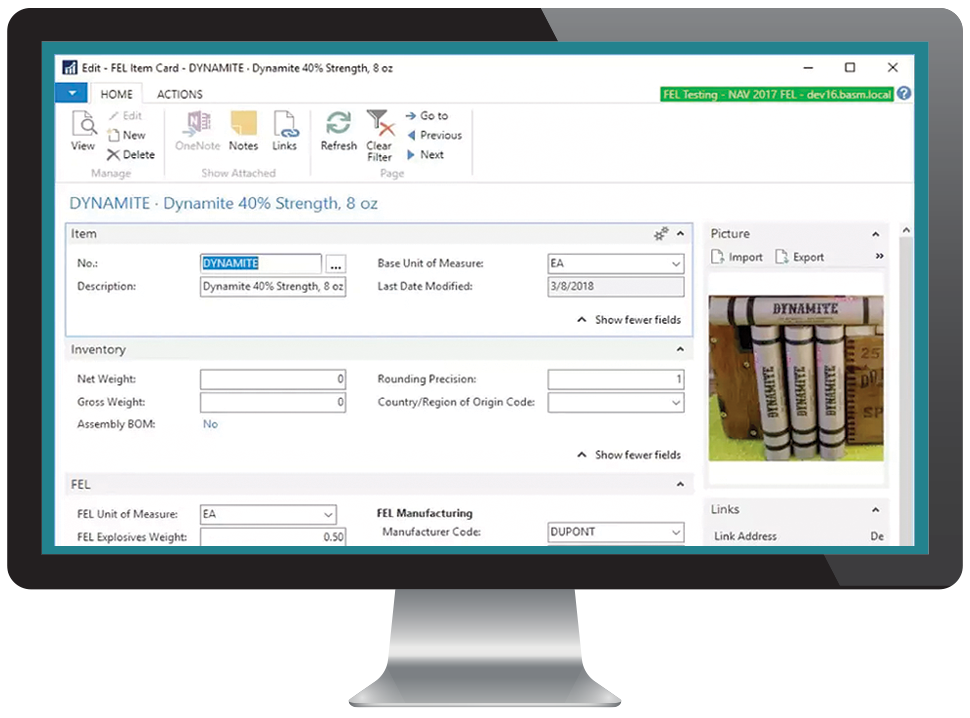 "With increased production, we needed a way to streamline our bound book record keeping. We wanted a way to record acquisitions and dispositions faster and more accurately. Using spreadsheets just wasn't going to work much longer."

Office Manager at Matrix Aerospace
Easily with Easy Bound Book Explosives!
ATF Ruling 2007-1 Compliant
Explosives Inventory Control Software that's user-friendly, fast, accurate, and ATF Ruling 2007-1 compliant.
Whether you're a Manufacturer, Importer, Dealer, or Permittee, Easy Bound Book Explosives products allow you to manage your inventory and record-keeping from your office, at the magazine, or in the field.
Easy Bound Book Explosives products use the Microsoft Dynamics 365 Business Central platform.
Explosives Importers & Dealers
Questions? We Have Answers.
Click the links below to find out which Easy Bound Book product is best for YOU!