How Do You Manage Your Explosives Inventory?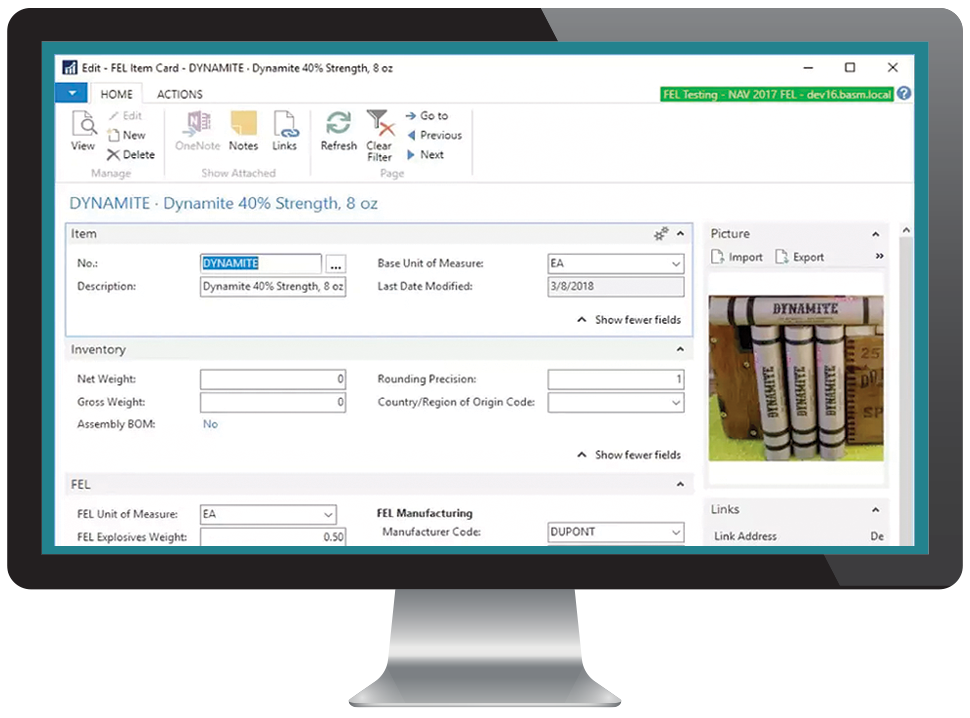 Easily with Easy Bound Book Explosives!
ATF Ruling 2007-1 Compliant
Explosives Inventory Control Software that's user-friendly, fast, accurate, and ATF Ruling 2007-1 compliant.
Whether you're a Manufacturer, Importer, Dealer, or Permittee, Easy Bound Book Explosives products allow you to manage your inventory and record-keeping from your office, at the magazine, or in the field.
Easy Bound Book Explosives products use the Microsoft Dynamics 365 Business Central platform.
Easy Bound Book ATF Explosives Software
We will be happy to help you find the best product for you.