ATF Record Keeping For All FFLs & FELs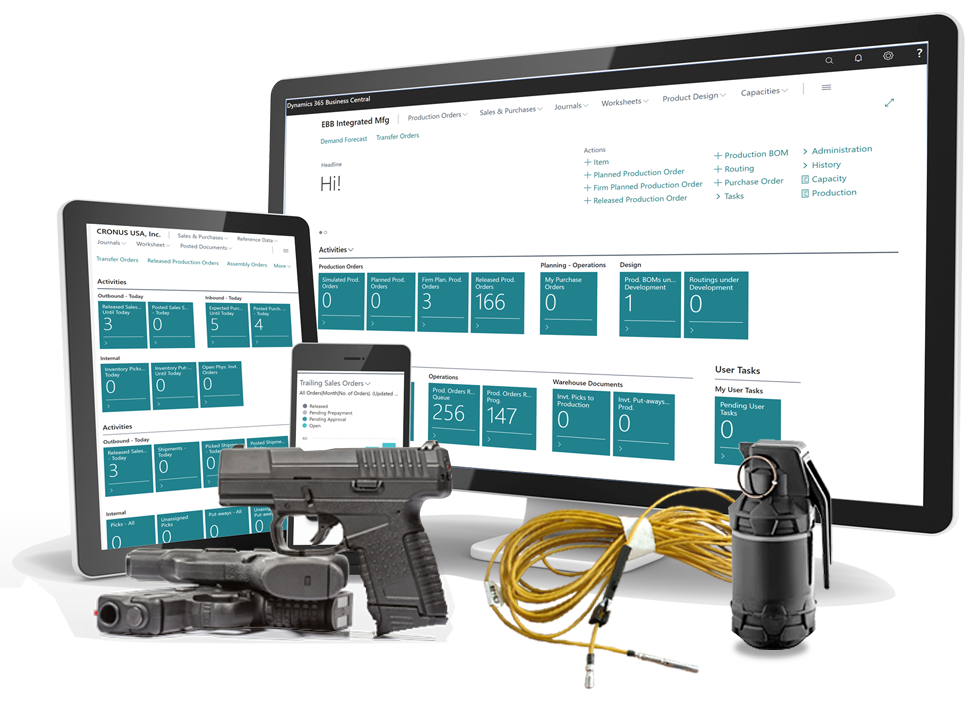 We've eliminated a lot of errors that used to happen with our handwritten system. Now all dispositions are tied to the serial number.

It's easy to use and we are very excited that we have it in place.

— Ashley Loy – Director of Compliance – Taylor's & Company
Problem Solvers
Business Automation Specialists (BASM) has been using software solutions to solve problems for business owners, for over 35+ years.
In 2008, a BASM customer asked us if we could solve a problem for them. They wanted to move from using their antiquated, error prone, home-grown electronic bound book to a more reliable method of ATF record keeping. Their hope was to simplify their A&D bound book & business processes.
Solution Finders
BASM accepted the challenge and began collaborating with expert ATF legal counsel Mark Barnes and ATF personnel. This collaboration resulted in the first Easy Bound Book product.
BASM has since expanded their Easy Bound Book product line to offer 2016-1 & 2021r-05F compliance software for FFLs; as well as 2007-1 compliance software for FELs of ALL types, sizes, business models & budgets.
Easy Bound Book – ATF Compliance Done Right!
A&D Bound Book Compliance
ATF Rulings 2016-1; 2021r-05F & 2007-1 compliance made easy, efficient, & effective.
Increase your productivity and your profits. Easy Bound Book products work for you; using your business processes, so you can grow your business.
Which Product is Right For You?
BASM offers both Stand-alone or Microsoft ERP integrated ATF compliance software solutions for FFLs & FELs.
An ERP connects your processes, systems, accounting and data to give you the intelligence, acceleration, and adaptability needed to optimize your operations.
Stand-alone: If you are a manufacturer, importer or distributor, satisfied with ERP but not with your compliance solution; ask us about integration to your current ERP. If you are in a division or department of a large company, we can install with your existing ERP or right alongside your Point of Sale.
Microsoft Dynamics Business Central allows you to build compliance into your business systems for manufacturing, importing and distribution; as well as perfecting your compliance process, thus reducing the effort required. You can also connect your Web store or GunBroker sales into your automated order fulfillment
Why Microsoft Dynamics 365 Business Central?
1. Microsoft is well established and can scale with the demands of both features and technological advancements.
2. User-friendly, easily integrates with the other Microsoft office products.
3. Dynamics 365 Business Central was designed to be used as a platform so it's easily modified to meet our clients' unique needs.
4. More than 200,000 installations and millions of users make it the largest mid-market ERP system used worldwide.
Updates, Developments & Enhancements
We regularly confer with our legal council, Mark Barnes and the AFT. As a result, our products meet or exceed ATF 2016-1; 2021r-05F & 2007-1 compliance standards.
Easy Bound Book enhancements are driven by our goal to help our customers improve profitability and efficiencies as they maintain ATF compliance.
We find the issues causing the most pain, develop a solution and incorporate those into our products.
An example: Inventory reconciliation is not an ATF requirement. However, it's a valuable function and good business practice.
Customized Training
We use YOUR data for training, making it immediately accurate, relatable, and easy to remember.
Training sessions are recorded to offer current and new hires access to the same information. Senior staff members spend less time on one-on-one training and more time on their tasks.
Service & Tech Support
We have real people answering the phone and providing support to answer your questions.
Our service delivers results that elevate Easy Bound Book products from excellent software to a superior business solution.
While you can "figure out software on your own"; we have experts to guide you along the way.
An Honor to Work With These Fine Companies!
LATEST INDUSTRY NEWS
ATF Rule 2021R-05F – Where Does It Stand?

ATF Rule 2021R-05F – "Frame or Receiver" The Firearms Policy Coalition (FPC) filed a lawsuit on August 11, 2022, challenging the ATF's new Rule 2021R-05F. The FPC is challenging the rule on the basis that it would create new terms thus enacting new regulations for the agency to enforce. The FPC's believes non-frames and non-receivers…

A Fire Control Unit – What Does ATF Rule 2021R-05F State?

Misidentifications can have serious ramifications. They are usually found during ATF audits. As your expert in the highly regulated firearms industry, we are here to help you.

ATF Zero Tolerance Policy

What can you do to stay on the right side of Zero? The first thing to understand is that zero tolerance is a real thing. Second, zero ATF violations is an attainable goal. Third, adopt a positive attitude towards compliance. Fourth, recognize that compliance starts before the firearms reach your dock door and continues until…