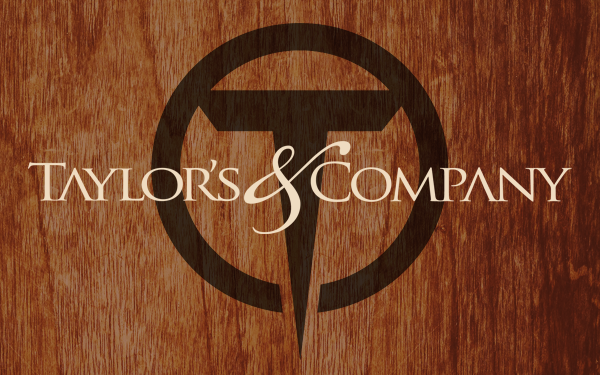 "Since the system was installed…Easy Bound Book easily saves me anywhere between 2-6 hours per day on data entry, depending on that day's shipments.

The system is easy to use and our entire process is streamlined."

Ashley Loy, Director of Compliance
Easy Bound Book Pro for Importers
For over 20 years, Taylor's & Co. Inc. has been 'Keeping the Legend Alive'. They provide historically correct 1840's -1911's firearms and accessories to avid collectors and sporting shooters.
Located in Winchester, Virginia, the company has a solid reputation of providing customers with the finest products and a commitment to customer service.
Tammy Loy, co-owner of Taylor's & Co., was looking to find an electronic ATF compliant system for their A&D record-keeping process. As the largest importer of firearms in Virginia, she knew she needed to replace their manual process to maintain their high level of quality control as well as keep up with the volume of records they were acquiring.
Easy Bound Book Pro Simplifies ATF Audits
Tammy found Easy Bound Book Pro, a product of Business Automation Specialists (BASM). Tammy and Ron Ketterling, BASM President, spoke about BASM's experience helping other firearms importers, manufacturers and dealers transition from manual bound books to an Easy Bound Book product. She knew they would be able to help Taylor's & Co.
"Since installing the system and transferring all of the data from our manual bound book, Easy Bound Book Pro easily saves me anywhere between 2-6 hours per day on data entry," stated Ashley Loy, Director of Compliance at Taylor's & Co. "The system is easy to use and our entire process is streamlined."
Ashley continued, "The system is so much better than a manual bound book system, especially during ATF audits. It simplifies the process for both us and the auditors, which saves everyone time. It's much easier to print a report for the auditors than to hand them a bunch of binders when they request information."
Easy Bound Book Pro Is A Huge Time Saver
Ashley's advise to other firearms importers, distributors and manufacturers about using Easy Bound Book Pro is, "It's a huge time saver."
She continued, "We entered the initial data and everything else flowed smoothly from there. I also like that you enter accounts, vendors, and customers. With a few clicks of the mouse you associate them to a transaction. By eliminating hand written transactions in a manual bound book, the amount of errors definitely decreased. All dispositions connect to the firearm serial number to streamline our inventory process. It's so easy to use and we are very excited to have it in place now."