CGS Group LLC (CGS) is a small but mighty team of the world's brightest and best Machinists, Gunsmiths, Designers, and Engineers.
"What drives us? Total domination of our market by building the best firearm equipment available, period. No tricks, no gimmicks."
CGS approached the start of their business in 2014 with an eye on the future and started with a facility large enough to scale to their vision. They used the same approach with all of their business decisions. CGS wanted software that would manage the accounting, manufacturing, and ATF compliance requirements.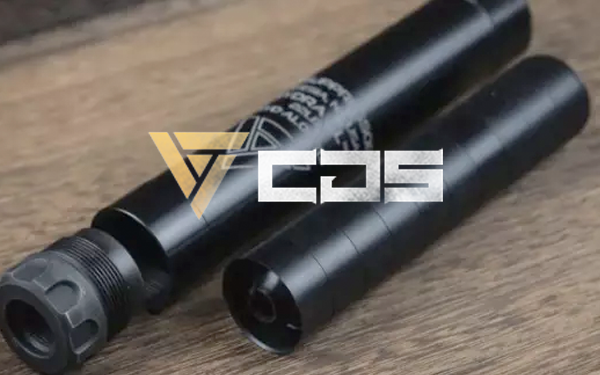 ATF Compliant Bound Book & ERP – Single-Source Solution
Bobby West, VP of Business Development for CGS, was searching for a fully integrated, single-source solution.
Bobby stated, "Most of the automated bound book software we found was a standalone system designed for point of sale. We needed a solution designed for manufacturers that had the bound book fully integrated into the rest of the software. We didn't want any duplication of efforts because duplication is prone to error. That's not how we wanted to manage our ATF recording and reporting requirements."
Firearms Manufacturing Efficiency, Implementation, & Training
As a startup company, CGS was keeping a close eye on costs and efficiency. CGS tasked BASM with providing the most economical implementation possible.
"I've worked for other companies where implementing software solutions and systems were a nightmare. There was too much going on, we couldn't do that here.

Setting up the manufacturing facility and warehouse as well as all the other business startup chaos didn't leave time or money to fuss around."

Bobby West, VP of Business Development
BASM devised a plan to complete the entire implementation remotely. With no travel time or related costs, the BASM team started online training and recorded it for future reference. Once training was complete, the go-live launched remotely.
Bobby shared, "The team was able to jump right in and start using the system. They watched the recorded training videos again to answer their questions when needed. The go-live had a few minor hiccups, yet the implementation was painless."
"The integration between Microsoft Dynamics 365 Business Central (MDBC) and Easy Bound Book is invisible, but also ever-present," Bobby said. "As we fill orders and serialized units are received, they are entered into the customized fields seamlessly integrated into the software. All information on the individually serialized pieces flows through MDBC into the completed product. This creates a final serialized unit while disposing all the individual serial numbers.
A daunting task to track manually but Easy Bound Book Business took care of that for us. Vendors, customers, parts, FFLs, and serialized items are all managed without us having to think about our bound book. The system also has alerts and approvals set up to avoid errors."
26% under Budget
The implementation came in 26% under budget with CGS realizing all their goals!
"We are very pleased with the remote implementation and the process BASM followed. There was a lot of trepidation leading up to a remote implementation however, BASM pulled it off and did it under budget. They have been great to work with and are open to making the changes we needed. For example, formatting reports and tracking additional requirements specific to the ATF and our clients."

Bobby West